This is a review of an awesome MMO, GhostX that I posted on my forums, Evo-Gamers.
Ghost X is another free to play Revolutionary, Fast-Paced, and Stylish Metro Action MMO with a nice battle system. This game presents a new concept of weapons, called Nanobots. We can transform these nanobots into a weapon. The types of nanobots are Sword, Knife, Attach, Dual Wield and Boarding. Sword and Knife are relatively same but the skills and the weapons are different. Attach basically is used for hand-to-hand combat. Attach wraps around your hand/arm thus providing you an awesome punch. Dual Wield explains itself, dual wield nanobots transform into two swords/ blades and some Dual Wield Nanobot give you wings too which as far as I know, are useless but they look cool

And the Boarding type, they are Nanobots whom we can ride. For now there is only one Boarding Nanobot called White Tiger and we get it at Mission 28 or 29 and that's way later in the game.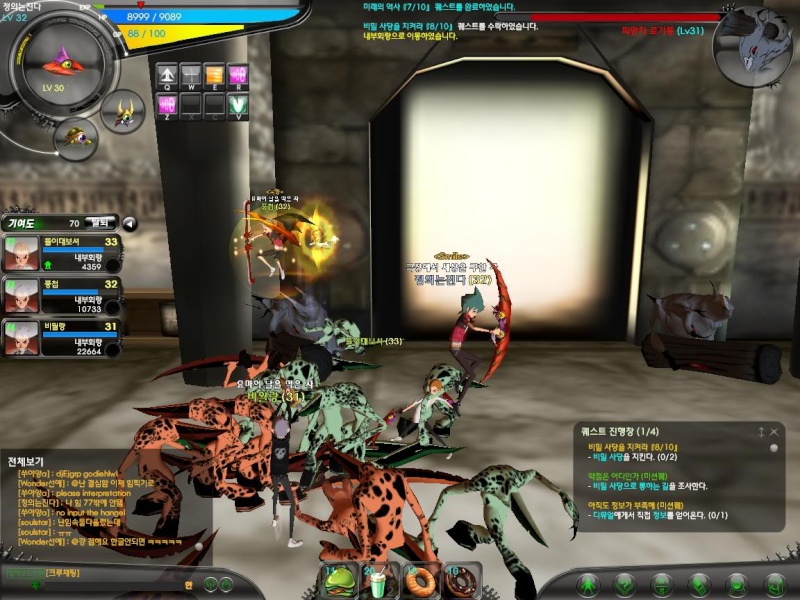 Nanobots evolve at certiain levels and some don't after evolving once. We can mix different nanobots to get new ones. There are GX Seeds in the game which we use to register a recipe in the Nanobot Directory or whatever it's called. For creating a specific nanobot we take a look at it's recipe if we have it and then collect the materials accordingly from Ghosts and Genova mostly. Genova is the lady scientist for you info. And there are cubes in the game which we use Random Pick to open it. It requires a lot of amount of spirit. Which we can buy from Genova. Also I forgot to mention that, each cube contains like 4 or 5 nanobots. Broken Cube's need to be recharged to get a nanobot which we want from the cube. When you start playing the game, the game asks you if you want to go through the "Back Story" which is actually a tutorial. It's up to you to say yes or no. After that you follow some scenes and instructions and then you get to beat some monsters which the game calls "Ghosts".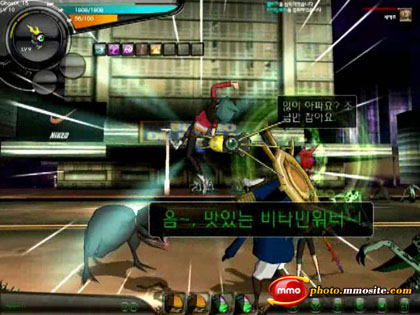 There are a heck lot of nanobots and Ghosts in the game. This game can be fun if played with friends. Anyways, the English translation of the game is bad, and there's this damage delay. And there's that bad character creation XD It's very limited. It's like two or three hairstyles and three shirts and pants XD And some face expressions. No eye color change, the hair color change. And also , it's damn hard to level up in Ghost X. The battle system is like button mashing. Button A is for attacking and button S is for jumping. Speaking of which, there's this double-really-high-jump in the game. It's funny in a way lol Anyways, this game is worth playing if you ask me so yeah, I recommend that people play it.
Recommendation:
Yes, people should give it a shot.
P.S. I got the screenshots off Google and the game isn't only available in Korean. It's available in English too as I mentioned above

Member







Similar topics
---
Permissions in this forum:
You
cannot
reply to topics in this forum